Recently Found Dogs In Our Care
Please note that we cannot reunite owners with their dogs outside of normal office hours, or at weekends. However, please rest assured that all dogs are well kept and receive any necessary veterinary care whilst in one of our approved kennels.
If your dog has been taken into care, there will be a fee to pay. This is because Local councils make a charge for stray dogs and details of the fees for each council can be found here fees.
It should be noted that we do not charge you for our services, any fees that you may pay to us, are then paid to the relevant council, you can also pay the council directly.
Sadly we do not have the power to negotiate or reduce the fees or discuss payment plans. Any questions or discussions concerning fees should be directed directly to the council in question.
All costs, fees and vets bills will need to be paid prior to collecting your dog or its return. You can find details of fees for your area by visiting this page. If you believe your dog to have been stolen, please report this directly to the police.
The dogs below have been recently found and are currently in our care. If you think one of these dogs is yours, please contact us on 01362 858500 quoting the Stray dog reference.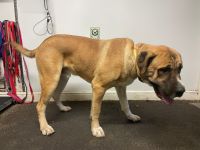 Breed: Anatolian Shepherd X
Colour: Fawn
Found where: Longwater
Found when: 25/11/2023
Reference: 251123162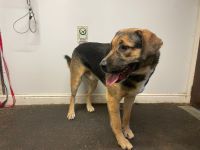 Breed: Anatolian Shepherd X
Colour: Black/Tan
Found where: Longwater
Found when: 25/11/2023
Reference: 251123162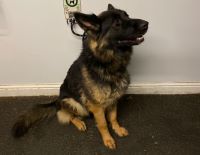 Breed: German Shepherd - Long Hair
Colour: Black/Tan
Found where: Diss
Found when: 28/11/2023
Reference: 2811231610
Breed: Lurcher
Colour: Tan/white
Found where: Hempnall
Found when: 24/11/2023
Reference: 251123161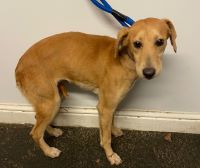 Breed: Lurcher
Colour: Sandy/orange
Found where: Dereham
Found when: 27/11/2023
Reference: 271123231
Breed: Lurcher
Colour: White
Found where: dereham
Found when: 27/11/2023
Reference: 271123231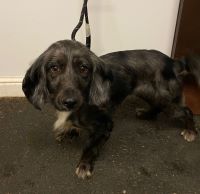 Breed: Spaniel X
Colour: Blue Marl
Found where: Sprowston
Found when: 28/11/2023
Reference: 281123237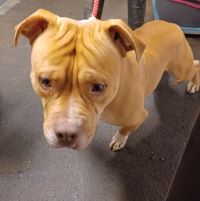 Breed: X Breed
Colour: Tan
Found where: Thetford
Found when: 27/11/2023
Reference: 271123233
Breed: Xl Bully type
Colour: Tan/White
Found where: Great Yarmouth
Found when: 22/11/2023
Reference: 221123234